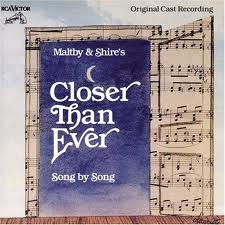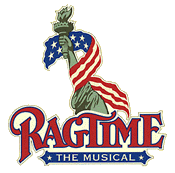 Arnold J. Mungioli
Arnold J. Mungioli is a Casting Director, Audition Coach, Career Coach, Writer, and Teacher who has worked in the professional theater, film, television, and entertainment industries for over thirty years.
As a Casting Director, Arnold is currently represented by Bill T. Jones' upcoming Super Fly the Musical and Fela! (Broadway and National Tours); Richard Maltby Jr.'s Obie Award Winning Best Musical Revival from this past season, Closer Than Ever; Francesca Zambello's Little House on the Prairie starring Melissa Gilbert (National Tour), and Robert Wilson's Zinnias: The Life of Clementine Hunter.
Additional credits include: DISNEY ENTERTAINMENT's Aladdin; and High School Musical, The Lion King, Beauty and The Beast, Aida, and When Your Wish for DISNEY THEATRICAL PRODUCTIONS.
Arnold has served as Executive Director of Casting for DISNEY THEATRICAL PRODUCTIONS and Senior Vice President of Casting and Creative Development for LIVENT, INC, for which he cast the Broadway and international premieres of four companies of Ragtime, two companies of the Tony Award winning Best Musical Fosse, five companies of the Hal Prince/Susan Stroman Tony Award Winning Best Musical Revival of Show Boat, Phantom of the Opera, Candide, Music of the Night, Sunset Boulevard, Joseph and the Amazing Technicolor Dreamcoat starring Donny Osmond, Seussical, Sweet Smell of Success, Parade, the Hal Prince/Rob Marshall production of the Tony Award Winning Best Musical Kiss of the Spider Woman with Chita Rivera and with Vanessa Williams, as well as many other productions.
TV/Film Projects include: Spectacular!; One 4 All (Nickelodeon); and The Entertainer (E!)
Additional Off-Broadway credits include: Almost Heaven, Jewtopia, Evil Dead The Musical, Marko The Prince, Name Day, and Richard Maltby's The Sixties Project.
Other projects include Charles Strouse's You Never Know, Stephen Schwartz' Captain Louie, Bleacher Bums (Chicago); over ten shows for TRINITY REPERTORY COMPANY, including Tony Kushner's Homebody/Kabul and the premiere of Paula Vogel's The Long Christmas Ride Home, both directed by Oskar Eustis; five shows for ACTOR'S THEATER OF LOUISVILLE including Amanda Dehnert's production of My Fair Lady; Amanda Dehnert's Man of La Mancha at Cleveland Playhouse; Tommy, Kevin Moriarty's inaugural production at the Dallas Theatre Center; two productions of Contact at the North Shore Music Theatre and Asolo Rep; As You Like It and Pacific Overtures for the CHICAGO SHAKESPEARE THEATRE; Loot at the McCarter Theatre; Damn Yankees at Chicago's MARRIOTT LINCOLNSHIRE THEATRE; and two full seasons at PITTSBURGH CLO.
As a Writer, Arnold is currently working on an Audition Book for Actors, and writes regularly at www.LivetheQuestionsNow.com.
Arnold has received two Artios Awards from the CASTING SOCIETY OF AMERICA for outstanding achievement, as well as the Governor's Committee on Equal Opportunity Employment Media Access Award for "casting based on ability rather than disability."
Throughout his Career, Arnold has applied his knowledge and skills with great success as an Audition Coach, working with Actors on a One-on-One basis. His extensive training in Teacher Development Programs includes study with Lloyd Richards, Earl Gister, Slava Dolgachev, Ron van Lieu, and other distinguished Master Teachers. In addition, he brings first hand practical knowledge of what Casting Directors seek in the Audition Room. His areas of expertise include Audition Monologues, Audition Songs, and Career Coachings for Actors and Artists, offering practical techniques for approaching and improving one's Career Path; focusing Artists with firm and surefooted Steps that can be taken to create for oneself a better, more rewarding Journey.
He currently serves on the faculty of the NEW YORK UNIVERSITY TISCH SCHOOL OF THE ARTS, and has worked internationally, teaching master classes and seminars across the United States and Canada, and casting throughout the five continents of North America, Europe, Africa, Asia, and Australia.