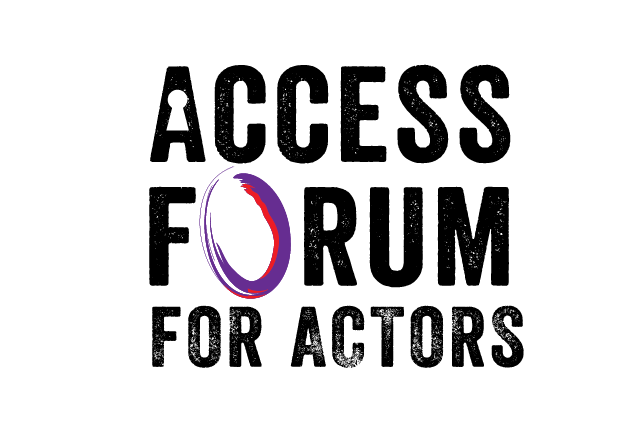 AccessForumForActors.com
Every Thursday* 7pm - 9pm
with
Need a place to try out that new song?
Hoping to work on your material before that big audition?
Feel like your audition songs need a boost?
Want to try out a new piece in front of your peers and
a friendly & supportive Casting Director before your audition?
Want to come play in the supportive environment of this creative hub
with like-minded Creative Souls?
Need a safe space to take risks and be supported?
NOW IN ITS FIFTH YEAR
Come By. Bring Your Sheet Music. Let's get to work!

Location:
MCC New York,
446 West 36th Street (between 9th & 10th Ave)

* PLEASE NOTE the Following Changes in the Autumn Calendar:

On THURSDAY October 4th, 2018 ONLY, we will be at PEARL STUDIOS,
500 Eighth Avenue, Studio 403 on the 4th Floor,
due to an Event at MCC Church that Evening.

All other Thursday Evening Sessions we meet at MCC New York.

The Forum Will NOT MEET on the Following three THURSDAYs:

Thursday November 22nd, 2018 (ThanksGiving Day)
Thursday December 20th, 2018 (Holiday Break)
Thursday December 27th, 2018 (Holiday Break)





Attend Class: $35*
Or Save Big with a Class Card: 5 Classes for $125**
(**Please Note: All Proceeds from these Classes go to support
the Work of MCC New York, which runs, among other things,
one of the Largest Food Pantries for the Homeless in all of
New York, and one of the only LGBT Safe Shelters for
Homeless Youth!)




There is no need to sign-up in advance or schedule an appointment. Just Show Up.

EVERY THURSDAY we meet in an Open Forum to work on your audition songs.

This is a Safe Space for Actors, Singers, and Performers
to Explore, Awaken, Delight, and Practice!
Get Feedback on your Audition Material, and Work it Further to Develop your Book so that all the
Songs you sing are polished up to Performance Level.
Each week, 5 or 6 people will be selected from those present to perform their song
Please bring your own sheet music, in your key and marked for the accompanist
Be present for one another and enjoy the process of the work
There is no pressure to perform; so much can be learned by listening
Casting Director with 35 years experience in the audition room
I have worked on numerous Broadway Shows with some of the top names in our industry
So often in the audition room, I have seen an actor just miss it -- an actor I know to be capable of what is required, whom I believe in, and know to be so Full Of Wonder. And I would think, " If only they'd had an opportunity to coach up on that material . . ."
HERE IS YOUR OPPORTUNITY!!!
Arnold has coached performers for many years with great success;
These classes in Musical Theater Auditioning have become a mainstay in the industry.
Now it's your turn to learn what it takes to get that part!